Global Skills Opportunity is funded by Employment and Social Development Canada. While jointly administered by Colleges and Institutes Canada and Universities Canada, the programming is delivered to students via their post-secondary institutions (PSIs) through multi-year projects. Colleges, institutes, and universities each play an important role in preparing young Canadians for future opportunities.
Global Skills Opportunity recognizes that barriers to participation in international learning opportunities will vary between institutions. The parameters are purposefully broad to ensure PSIs across the country can propose projects that meet the needs of their students.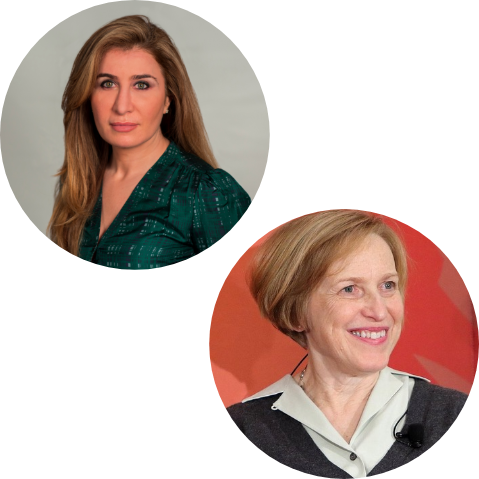 "Business leaders, universities and governments are all seeking the knowledge and savvy that comes with international experience, an elusive set of characteristics sometimes described as cultural fluency. Businesses want their workforce to be able to communicate, connect, negotiate and understand others in the global marketplace."
Bessma Momani & Jillian Stirk
Professor, political science, and Balsillie School of International Affairs, & former Canadian ambassador, public service executive, University of Waterloo
Colleges and Institutes Canada and Universities Canada have convened an advisory group of leaders and experts in education, civil society and business to provide high-level strategic advice and guidance on the design and implementation of the program. In addition to informing strategic and policy issues, committee members also serve as ambassadors to build awareness and support for the program across their networks.
Government of Canada and the

International Education Strategy
Global Skills Opportunity is an integral component of the Government of Canada's five-year International Education Strategy, Building on Success. Launched in 2019, it "aims to diversify the education sector, boost Canada's innovation capacity, promote global ties and foster a vibrant Canadian economy." Outbound student mobility is noted as one of several priorities of the strategy. Specifically, it highlights the importance of international experiences that offer students exposure to new cultures and ideas in destinations for work or study abroad that are less traditional but key global markets.
The International Education Strategy also aims to increase competition for international students, diversify Canada's international student base (in terms of where they study and where they come from), improve inbound mobility and focus on the future of work.